Get to know the folks (and goats) who make your soap!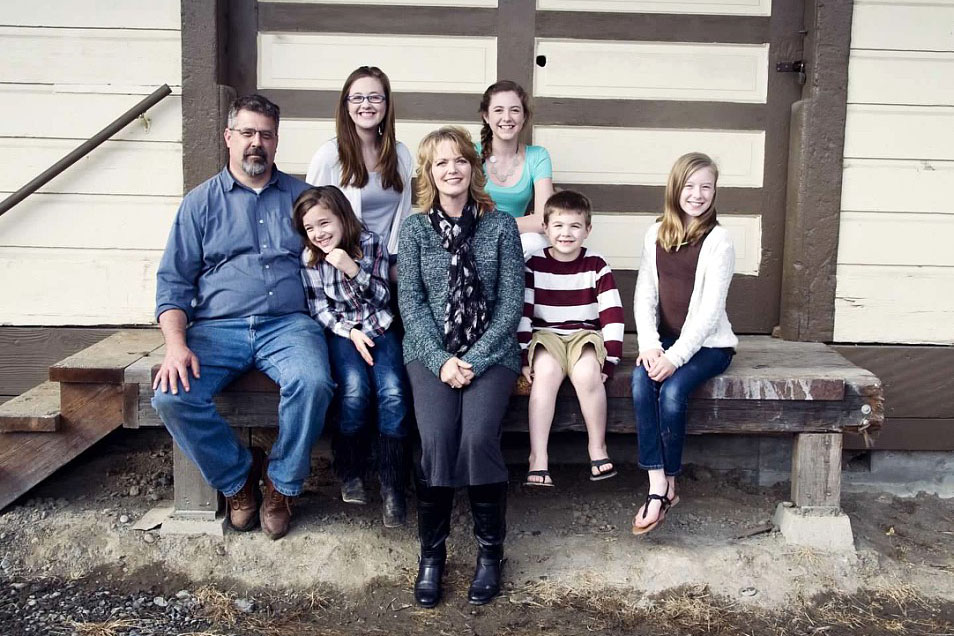 Mike and Michelle, Anne, Hannah, Lindsay, Abby, and George. (Two grown daughters are off and doing their own thing.)
Hi, my name is Michelle! I'm the happy owner of One Blessed Acre Farm. I'm also a homeschooling Christian mama of seven, wife to my hardworking husband Mike, and daughter of The King. We live on exactly one acre of farm land in Ferndale, California. Blessed? Yes!
Shop One Blessed Acre on Etsy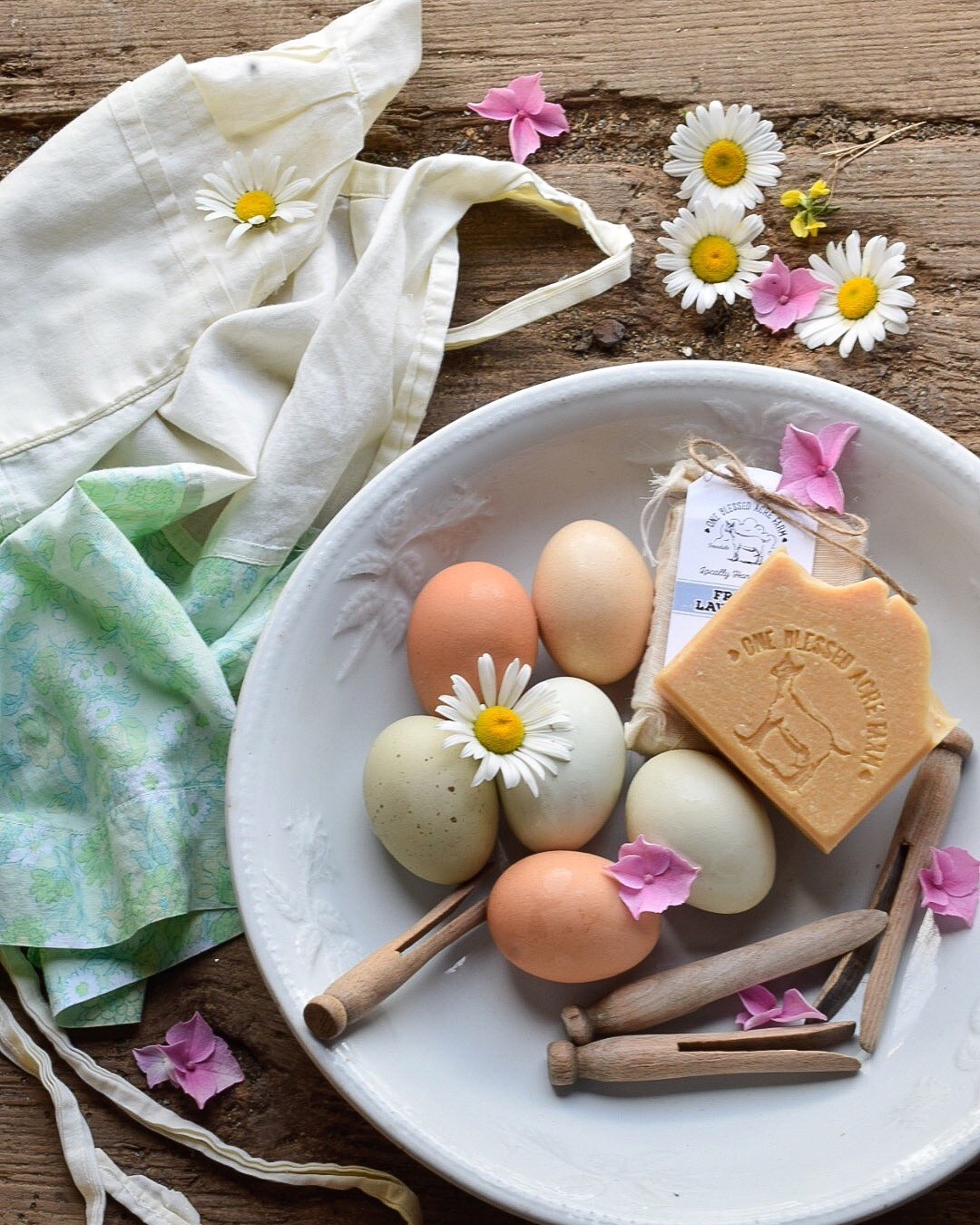 We wanted to raise our children in the country with fresh air, animals, a garden, and a slower-paced lifestyle. We added goats to the farm with the intent of drinking the milk, thereby trying to be a little more self-reliant. Well, it turns out that goat milk is a rich source of nutrients for your skin, too, so we started making soaps and lotions. Pretty soon we were selling to our friends, and One Blessed Acre was born. Because we're a home-based family-run business, our kids get opportunities to learn entrepreneurial skills, business and work ethics, and the joy of handcrafting.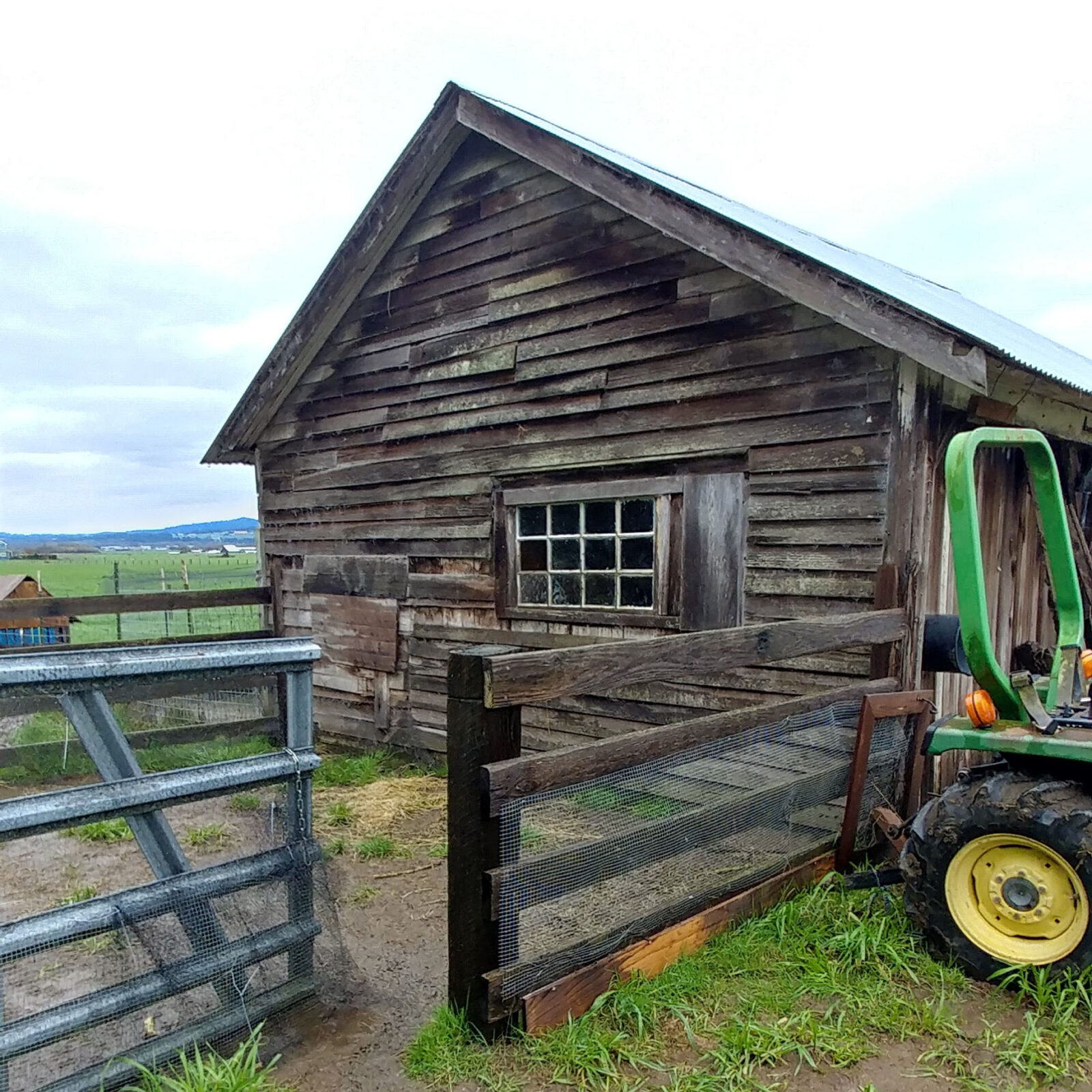 The barn that our farm animals live in.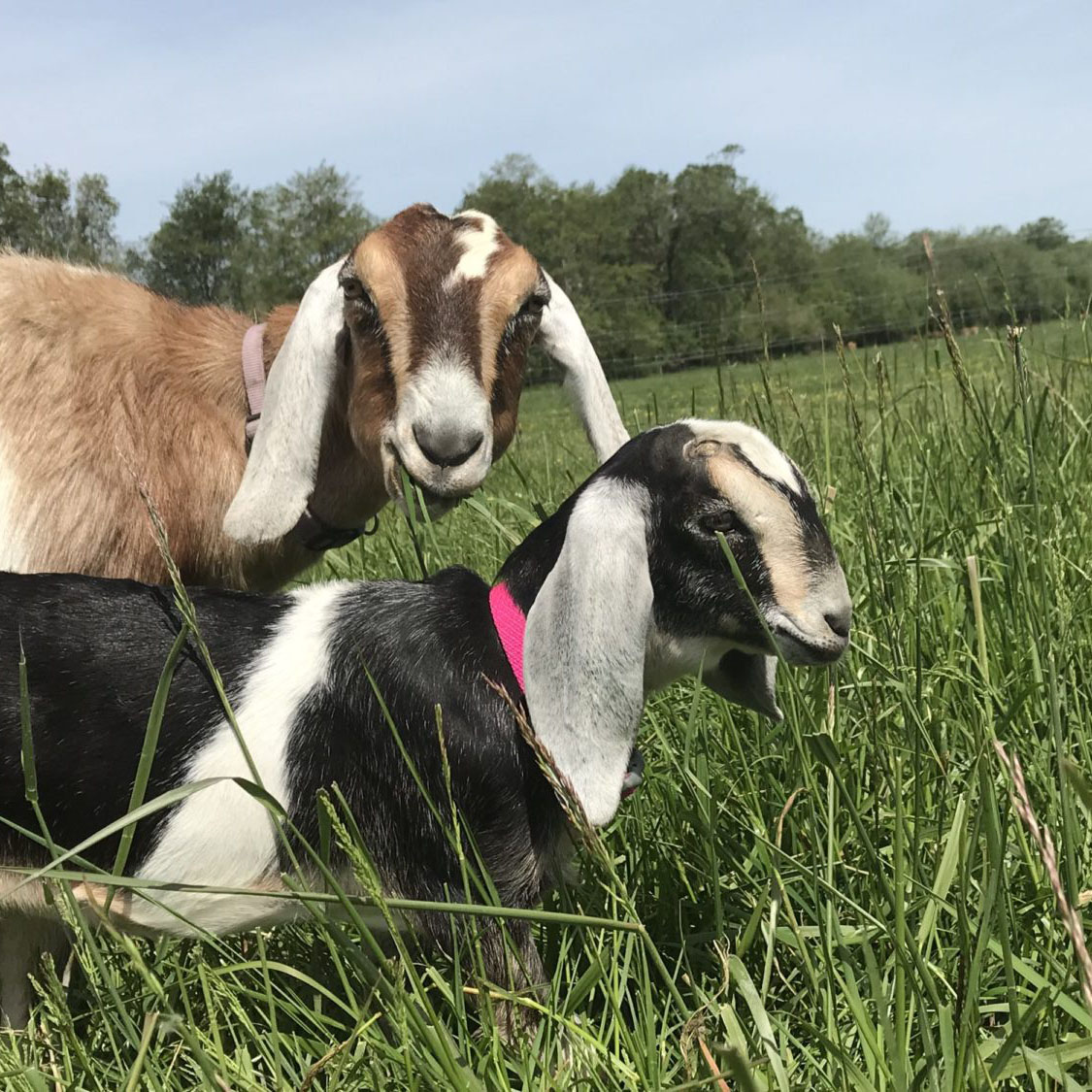 Nibbling sweet grass in the sunshine!
What does handcrafted really mean? For us, it means that we only work in small batches out of our kitchen. That's about 40 soaps or 20 lotions each time. We also value crafting our goat milk soap and lotions from ingredients that we can actually pronounce (no baaad stuff like parabens, phthalates, or GMOs), we strive to use sustainably-sourced plant oils and eco-friendly packaging wherever possible, and all of our skincare contains goat milk. Because we believe in making products that are safe and effective, we use everything we make in our own home. And although it should go without saying, we never test on animals. Now, that's love!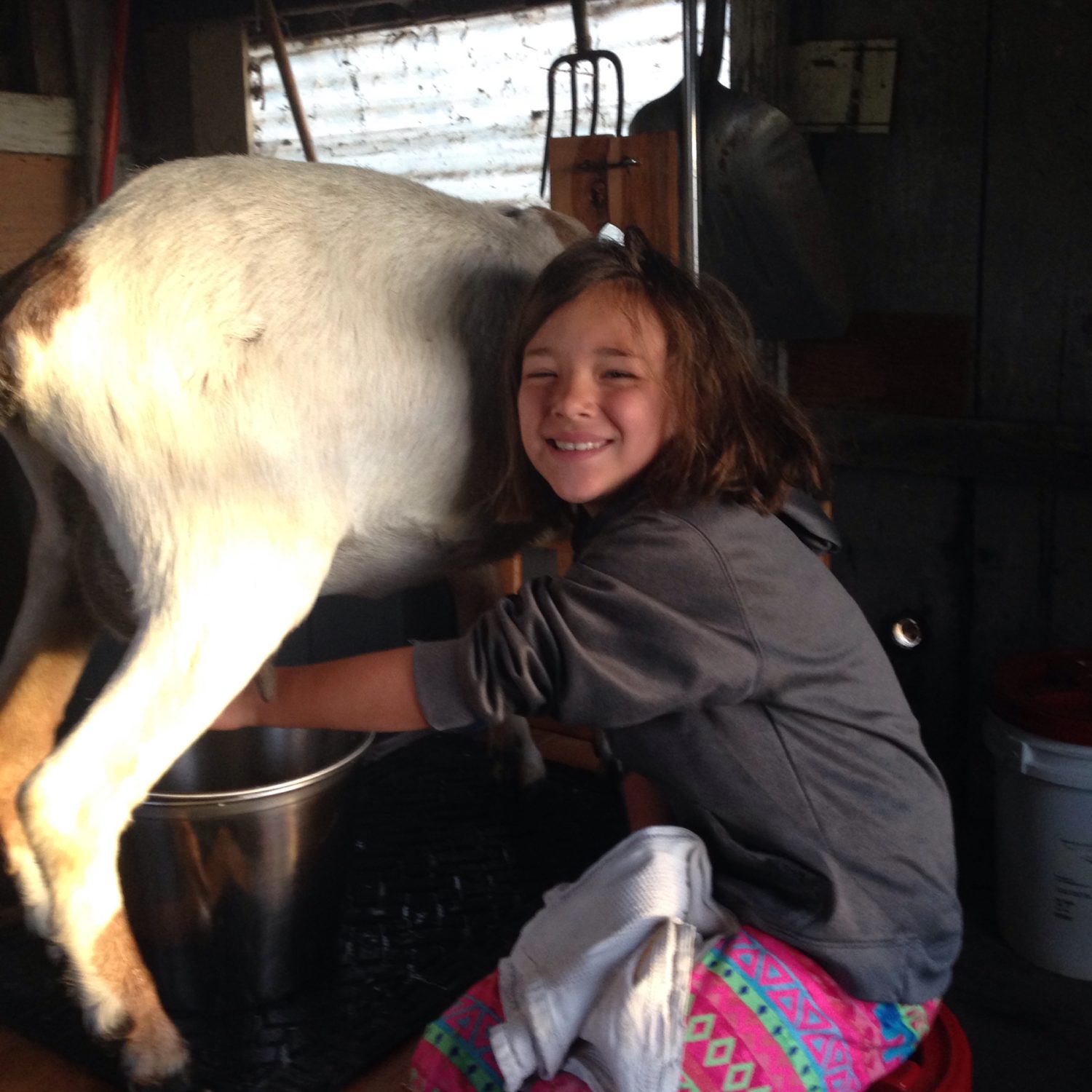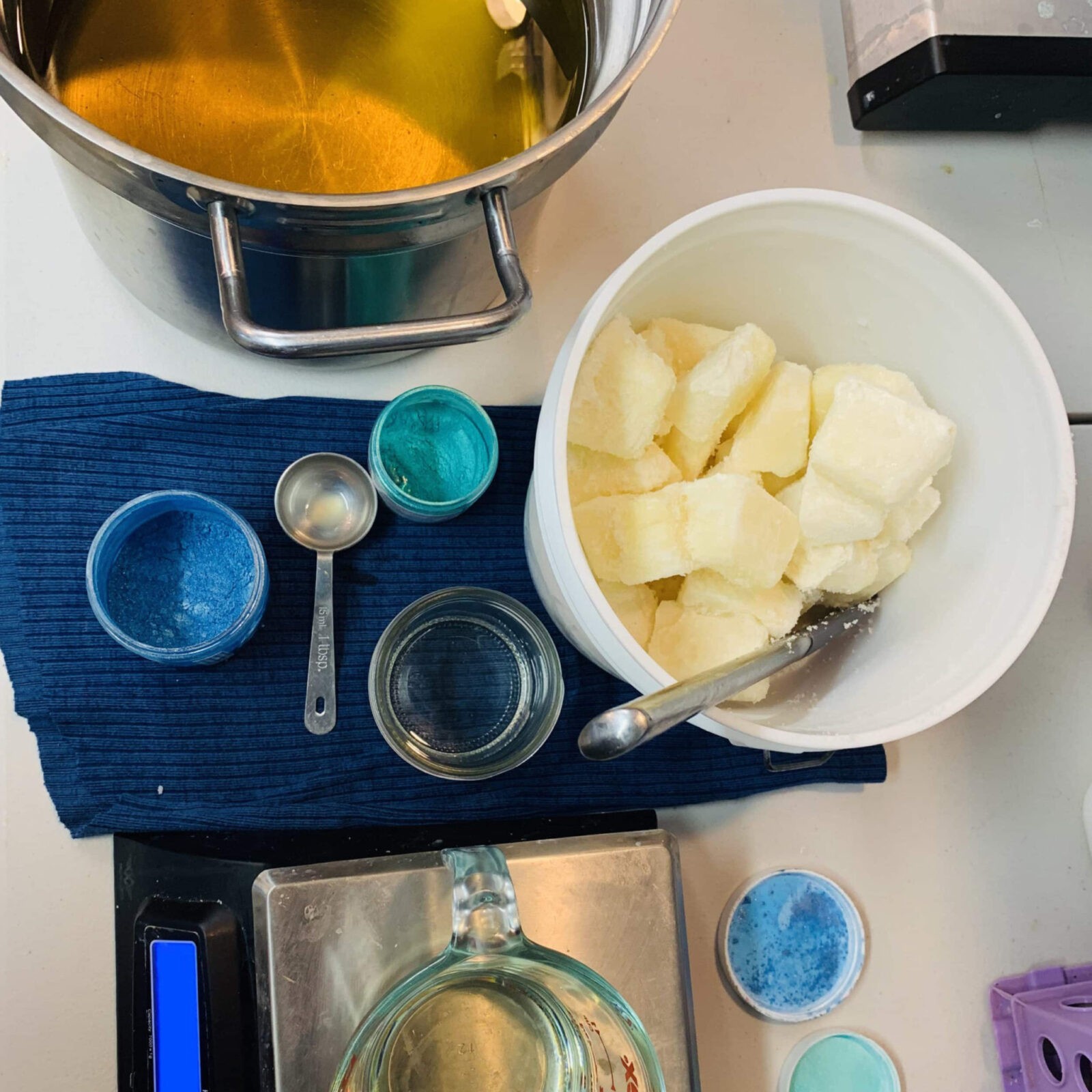 ...measuring ingredients...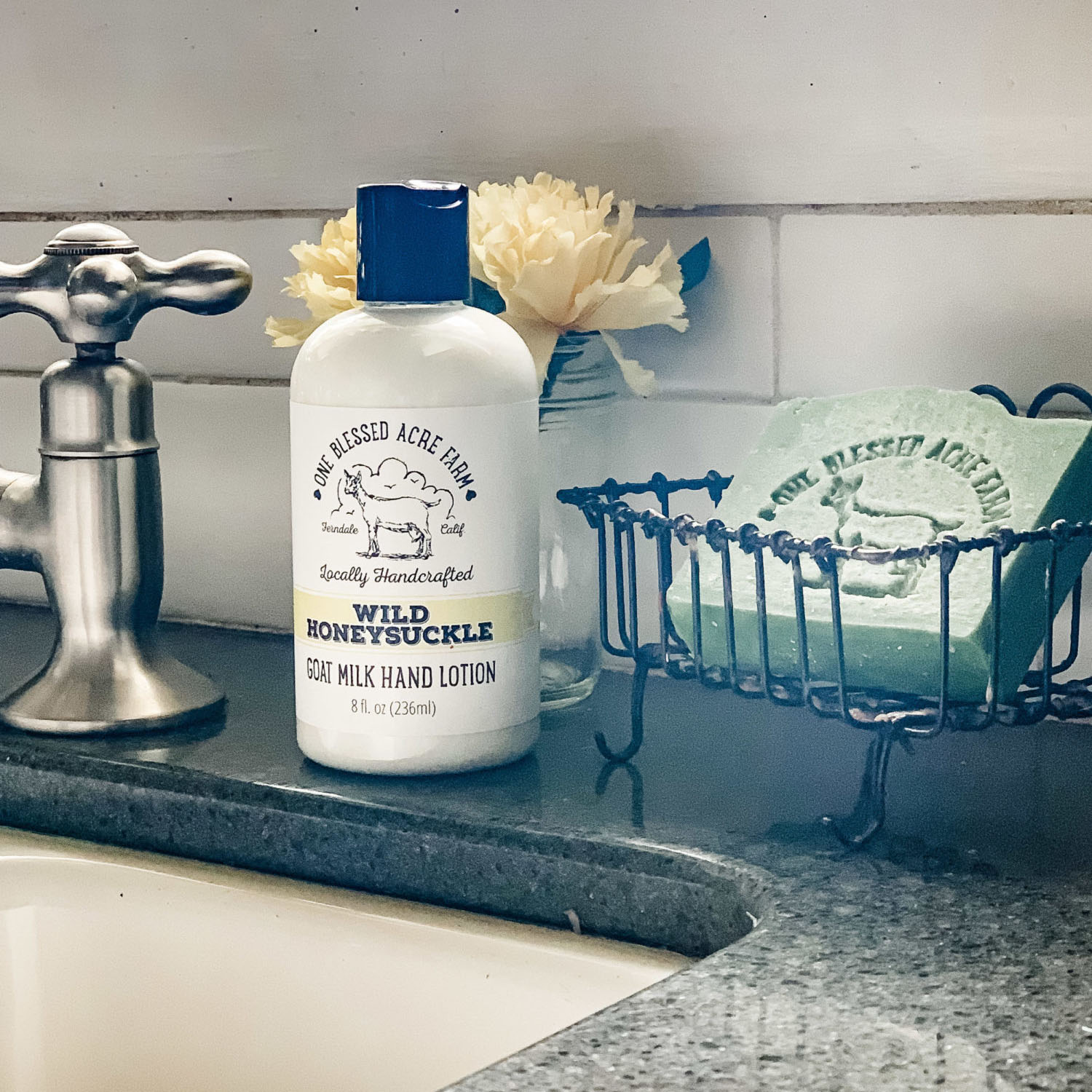 ...and the final products!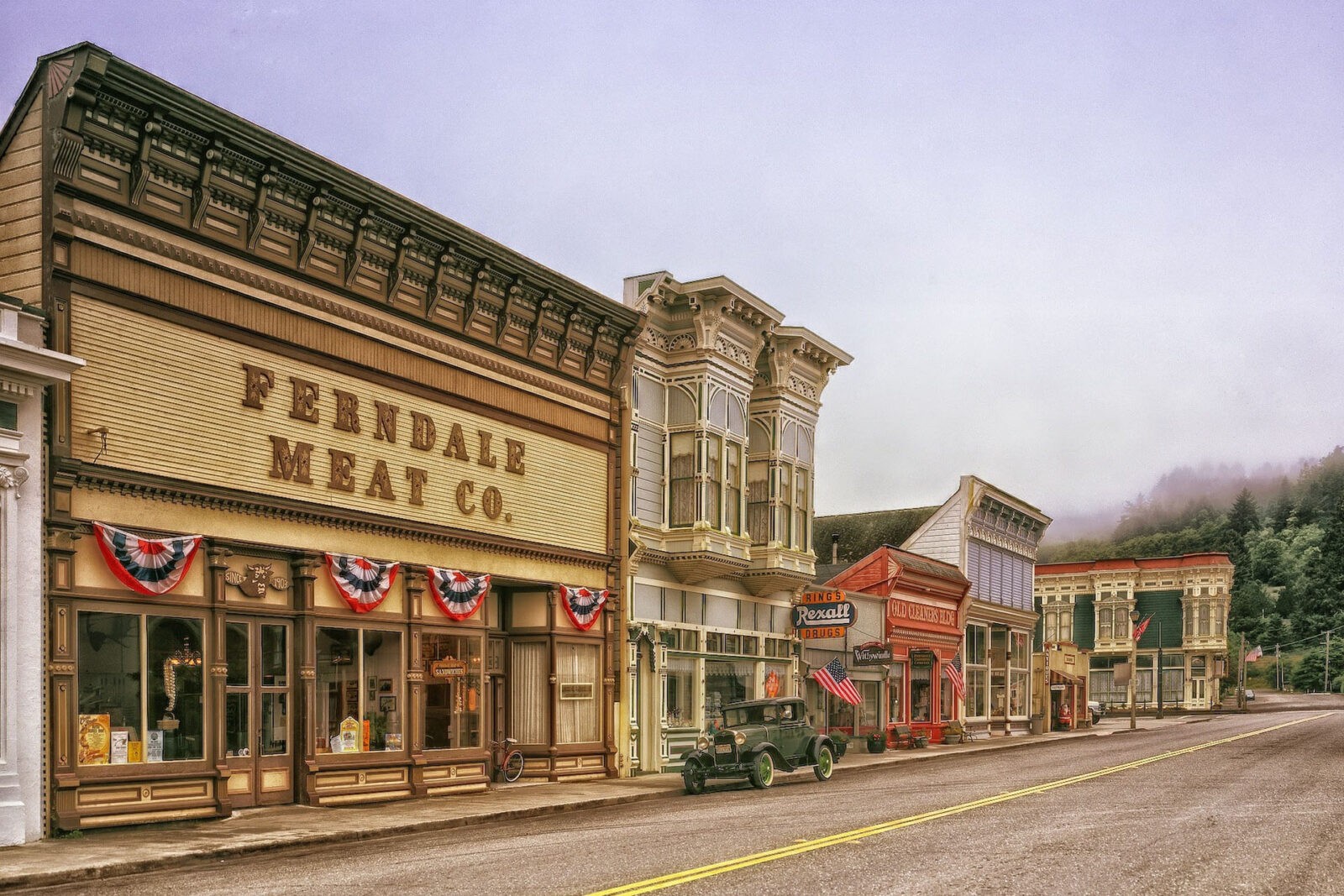 Our hometown, an old-fashioned Victorian village in the Eel River Valley.
It is our goal to give back to our community as a family through our wholesome goat milk products that nourish your skin and aren't harmful for the environment.